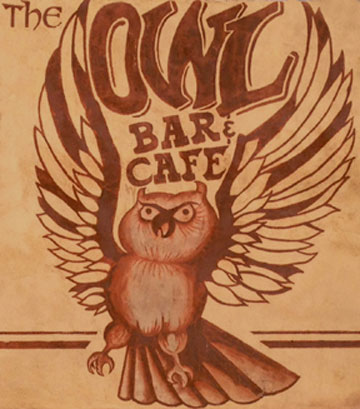 Treat Yourself
To the Famous and Sumptuous Owl Burger
Welcome to the SAN ANTONIO OWL, home of the world-famous Owl Burger. Currently owned by Janice Baca Argabright, our family-owned business has been an institution in San Antonio, NM since the 1940s.
About
The Famous Owl Burger
This burger has a taste all its own, and one to never be forgotten. Tourists come from far and wide to taste the Owl Burger and enjoy the atmosphere at our establishment. As we say, "This stuff ain't bought! We grind our own beef and prepare the secret green chile sauce each day. None like it anywhere but here in San Antonio, New Mexico."
We also offer other food on the menu. However, the Owl Burger is by far the favorite for tourists and locals alike.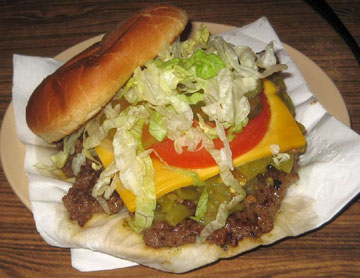 HISTORY OF THE OWL BAR & CAFÉ
When Frank Chavez came home to San Antonio, New Mexico, in 1945 after serving in the US Navy during the "Big War", he and his wife, Dee opened a little bar in the grocery store operated by Dee's father, JE Miera. JE had been in business since the late 1930's serving the needs of the local folks.
Soon after the Owl Bar opened, it became the hangout of a handful of so-called prospectors who had moved into the tiny community. These "prospectors" were actually atomic scientists who would later activate the famous Trinity Site explosion, the first test of the atom bomb used to end the war with its devastation of two Japanese cities.
At the request of the "prospectors" and other patrons, Frank put in a grill behind the bar and began cooking hamburgers. Thus the birth of the world famous "Owl Burger", the green chile cheeseburger of which its recipe remains unchanged since 1948.
Frank and Dee's daughter, Rowena, and her husband, Adolph Baca, operate the Owl Bar in much the same way Frank and Dee did. On June 1, 2018, Adolph and Rowena's daughter,
Janice took over the reins of the Owl, becoming the fourth generation to operate the Owl. It is with much pride that she continues to operate the business in much the same way as her great grandfather, grandparents and parents.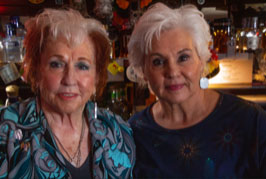 The bar itself, originally from Conrad Hilton's first rooming house right here in San Antonio, still supports the elbows of numerous passersby. They include many of the rich and famous of New Mexico as well as the world who have heard of this legendary spot.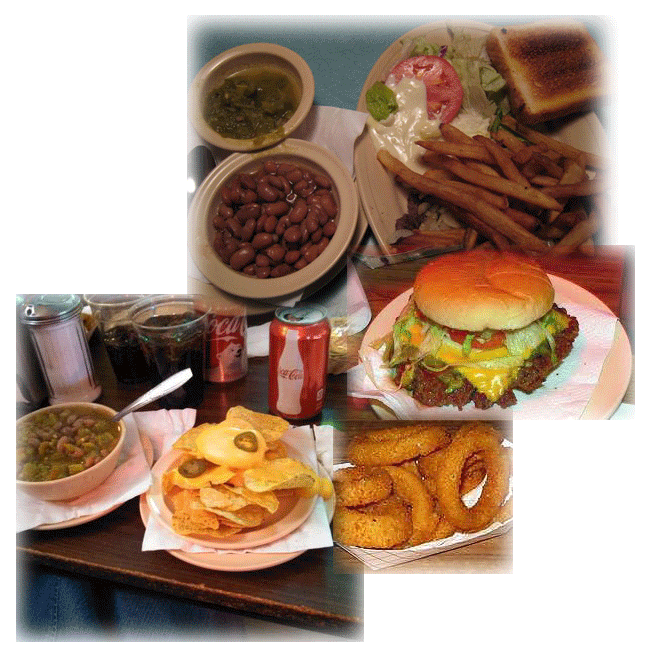 Aside from the food, people dine at the SAN ANTONIO OWL for the sense of community. It has become a tradition that many customers attach dollar bills to the walls. Once a year, we remove the bills and donate them to various charities.
Do not hesitate to contact us today for more information. We look forward to hearing from you!